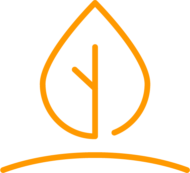 New
Energy
Geothermal energy and storage of sustainable energy
At EBN we are working actively on New Energy: new forms and sources of energy that can help our country move forward in a sustainable way. From geothermal energy to green gas, hydrogen and energy storage. Discover the energy sources of the future.
With our knowledge of the subsurface, we have been making a contribution for nearly 60 years to affordable, reliable and available provision of energy and heating in the Netherlands. We believe that the value of the Dutch subsurface – and understanding of it – is essential to the future of sustainable energy generation above ground.
Geothermal energy
One of the things we do in the search for new sources of energy is to delve deep into the subsurface. Because there is heat there. Together with our partners, we identify how we can utilise reservoirs of heat buried deep in the earth in as carefully thought out and sustainable a way as possible. We also talk with provincial authorities and municipalities on the potential and development of geothermal energy in their region. In addition, we take part in various projects with the aim of helping to accelerate and boost the development of geothermal energy.
Green Gas
In addition to geothermal heat, we also identify promising opportunities: green gas, for example. In that context we can work towards – together with the market – increasing and improving this clean and sustainable type of gas. Our aim is that green gas can occupy an increasingly prominent spot, and we do this with energy companies, network operators and licensing authorities.
Energy storage
The storage of energy is another challenge that is part of the transition to a sustainable energy system. There are peaks and troughs in relation to supply and demand of energy. For that reason, we must be able to store large quantities of energy for long periods. We at EBN are closely involved with the development of hydrogen, a relatively cheap energy carrier that is ideal for underground storage.