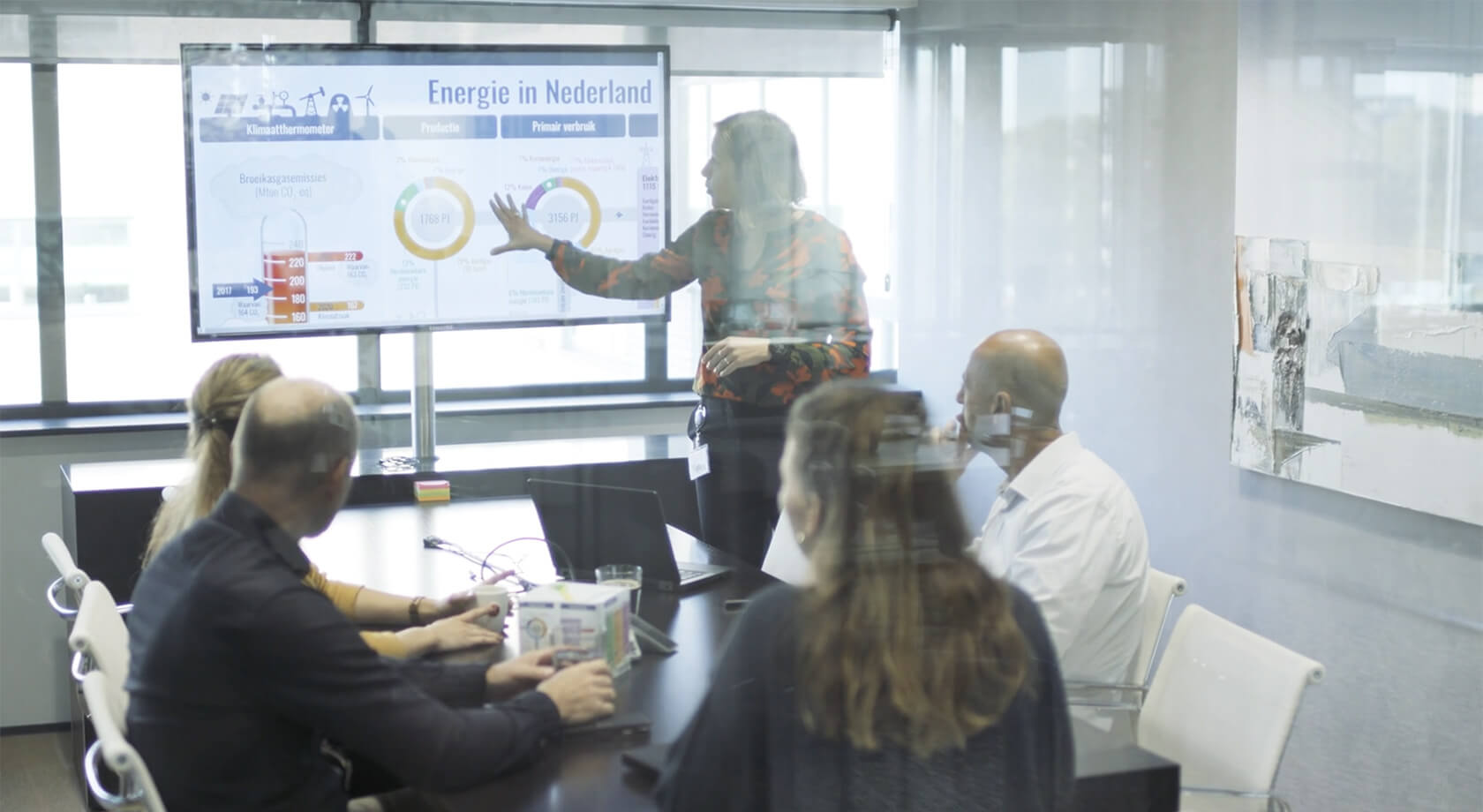 Vision, mission, strategy: Energising the transition
EBN works together with partners to create energy provision that is fit for the future. How we do this is based on our mission, vision and strategy.
EBN plays a central role in designing the public-private partnership in relation to energy production in the Netherlands. Given its central position and its relationship with all those involved, EBN can be the 'link' in the energy transition. In 2019, the changing role and position of EBN were translated into a new mission and vision. The central aspect of this is that the value of the subsurface is of great importance to the future above the surface, and that 'forming the link' for the energy transition is a condition of success. A bundling of knowledge, competence and stable strength is required to accelerate the energy transition and to use it for new solutions, such as geothermal energy and storage of CO2. In addition, EBN is looking into solutions for energy using hydrogen and green gas. This is how we are converting social ambitions into reality. The work we do serves the whole of Dutch society. Our primary concerns remain safety, sustainability and innovation.
Vision
Our vision clearly ties in with the above: EBN provides the link in the energy transition in the Netherlands. As the link in the energy transition (mission), EBN is deploying value in the subsurface for the benefit of the future above ground.
Strategy
The strategy for implementing our mission and ambition rests on three strategic pillars. These strategic pillars are a logical extension of the changing role and new activities, and show how we want to contribute actively to the acceleration of the energy transition.