Athos-project ends after Tata Steel decision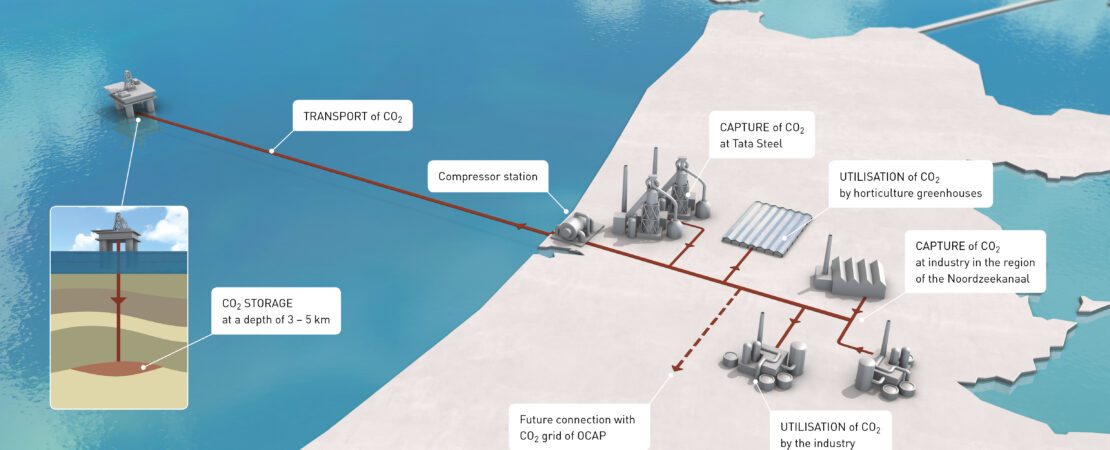 In recent years the Athos-Project worked in close cooperation with its founding partners EBN, Gasunie, Tata Steel and Port of Amsterdam on the development of a large scale CO2 -transport, -utilisation and storage project in het North Sea Canal area. The expected Tata Steel CO2-volume available for the Athos-project was the basis for its conceptual, technical and economical considerations. The Tata Steel decision to switch to the DRI-technology means that the Athos-project cannot proceed in its current form.
Consequences choice for DRI-technology
On 15 September 2021 Tata Steel published its decision to use the DRI-technology ('the hydrogen route') to accelerate the process of making its steel production more sustainable. This decision means that the expected CO2-volume for transport and offshore storage decreases significantly. The Tata Steel decision also directly affects the Athos-project, and the premises on which it is based. The Athos-partners have therefore jointly agreed to terminate the Athos project in its current form.
Way forward
In the months ahead, the Athos-partners will continue its engagement with Tata Steel to assess the possibilities for supporting Tata Steel and its new course, and therefore to contribute to the regional CO2-reduction targets in the North Sea Canal area and the execution of the Climate Agreement.