Knowledge partner Dutch oil and gas
The Netherlands has a significant amount of oil and gas in the subsurface. These energy sources are of huge value for our energy supply, but also for the Dutch economy. Energie Beheer Nederland (EBN) was founded by the Dutch government to ensure that society can benefit optimally from these mineral resources.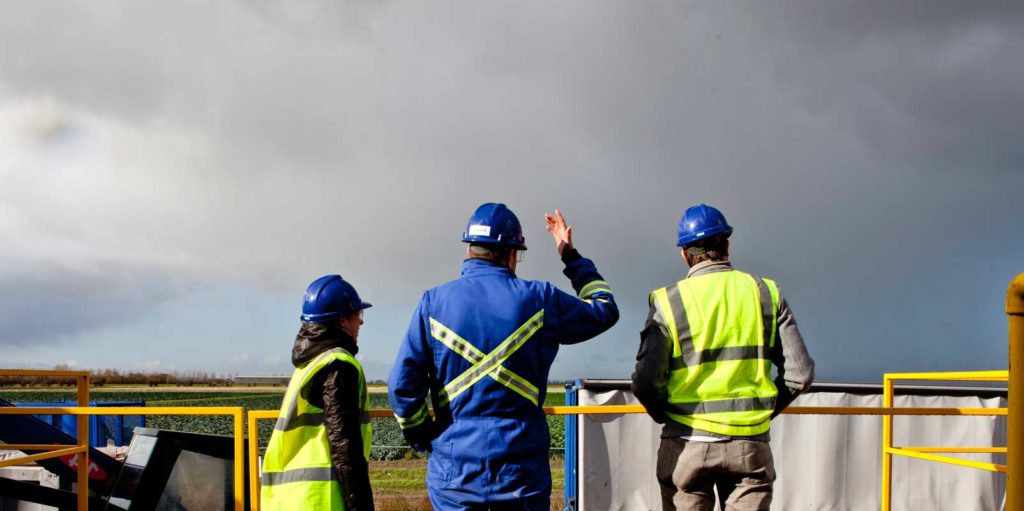 Dutch oil and gas resources
The Netherlands is one of the largest natural gas producers in the EU. The largest inventories are on the mainland, but since the 1960s the Netherlands also extracts a significant amount of gas from fields in the North Sea. In addition to the large Groningen gas field almost 450 small gas fields have been discovered in the Netherlands. New, small fields contribute to the gas reserves and energy supply of the Netherlands. These small fields collectively account for nearly half of the total Dutch gas extraction. The proceeds from oil and gas benefit the Treasury and therefore society.
Knowledge of E&P
The inventories in Dutch soil are explored, retrieved and sold with the help of EBN by different companies. This requires in-depth knowledge, specialised technology and money. EBN invests in almost all oil and gas exploration projects in the Netherlands, helps with site investigation and the development of new technologies so that even the smallest occurrence can be discovered and all, often difficult, extractable reserves can be produced in an economically viable manner. Development and application of innovative techniques play an important role. EBN examines new techniques for other explorations, gas that is difficult to extract and infrastructure in more detail.
Partner in oil and gas projects
EBN is actively involved in the exploration, production, storage and trading of gas and oil. EBN is the partner for oil and gas companies active in the Netherlands. The participation percentage held in partnerships in the field of exploration and extraction of oil and natural gas ranges from 40% to 50%. Furthermore, EBN participates via subsidiary EBN Capital B.V. in five gas collection pipes at sea including a 45% stake in NOGAT, and four facilities for underground gas storage. EBN also has a participation of 40% in GasTerra. The assets in which EBN participates are also located in the Netherlands.
In total EBN works together with partners in (2016):
31 extraction permits onshore
110 extraction permits offshore
12 exploration permits onshore
37 exploration permits offshore
Vision on oil and gas extraction
EBN uses its knowledge and experience of the subsurface, the oil and gas sector and long-term, capital-intensive projects for a reliable and future supply of energy. EBN would also like to make a constructive contribution to the energy transition. EBN calls for an energy supply that is safe, reliable, affordable and increasingly sustainable. CO2 neutral energy supply in 2050 is aimed at in line with the Energy Report 2016. In the vision of EBN natural gas can play an important role during this transition, but only where the use of natural gas cannot be replaced by other cleaner energy sources. The starting point of EBN is: 'Customised Gas'.